CURRENT NEWS ~ JULY 2019
We are NOT accepting dress donations at this time.  We will update our website and Facebook page when we open for dress donations again.
---
We have sent out over 2,000 Angel Gowns so far THIS YEAR, to hospitals across the United States as well as a shipment to South Africa
---
"We are so grateful. We are the only institute in South Africa, manufacturing and freely distributing Angel Gowns, so there is a huge burden on our shoulders."      
        ~ Eric Elronde, CEO of The Angle Gown Initiative, Gordons Bay, South Africa
---
Western New York Perinatal Bereavement Network, Inc.
Community Awareness Award – May 2019

"Since its inception in 2014, Angel Gowns of WNY (AGOWNY) has grown rapidly into a group of over 200 volunteers who transform donated wedding gowns into Angel Gowns for infants who do not survive.  The members of the Board of Directors are honored to accept this award from the WNYPBN.
AGOWNY primarily serves New York State families, but we have also sent Angel Gowns across our nation as well as South Africa, Ireland, Canada and St. Croix.  Those of us who have experienced infant loss have found healing as well as opportunities of personal growth through service to the families that we touch. We take the worst possible moment in the lives of our families and make it just a little bit better by providing a final garment for their infants.
Our Angel Gowns, Angel Suits and Angel Wraps provide some comfort for grieving parents who are dressing their infants for the first and last time. Every Angel Gown is made with love by our talented group of seamstresses.  We are proud to network with many hospitals and other infant loss organizations as we assist bereaved families. The AGOWNY team works together every day to fulfill the mission of our organization."

"A kind gesture can reach a wound that only compassion can heal" ~ Steve Maraboli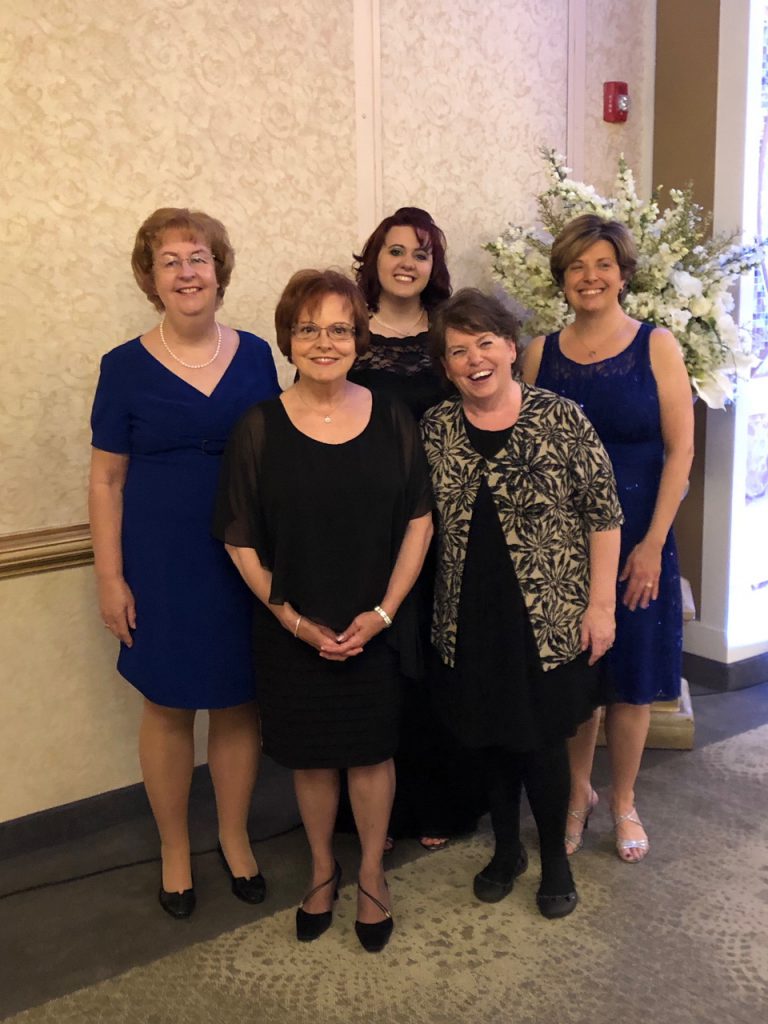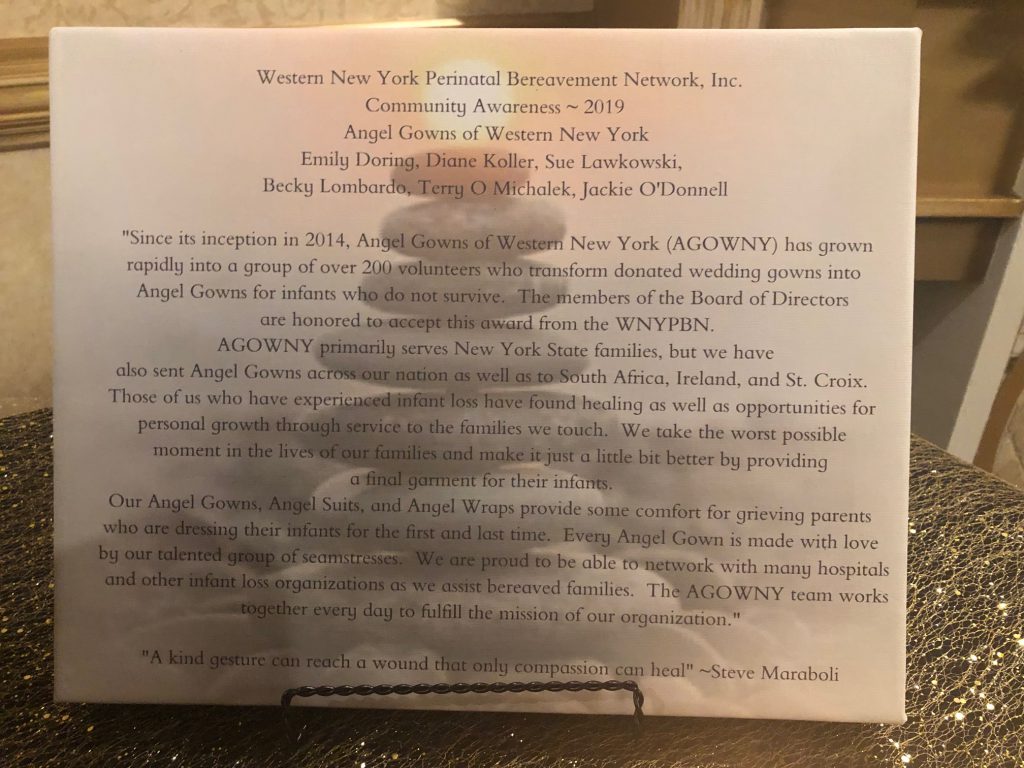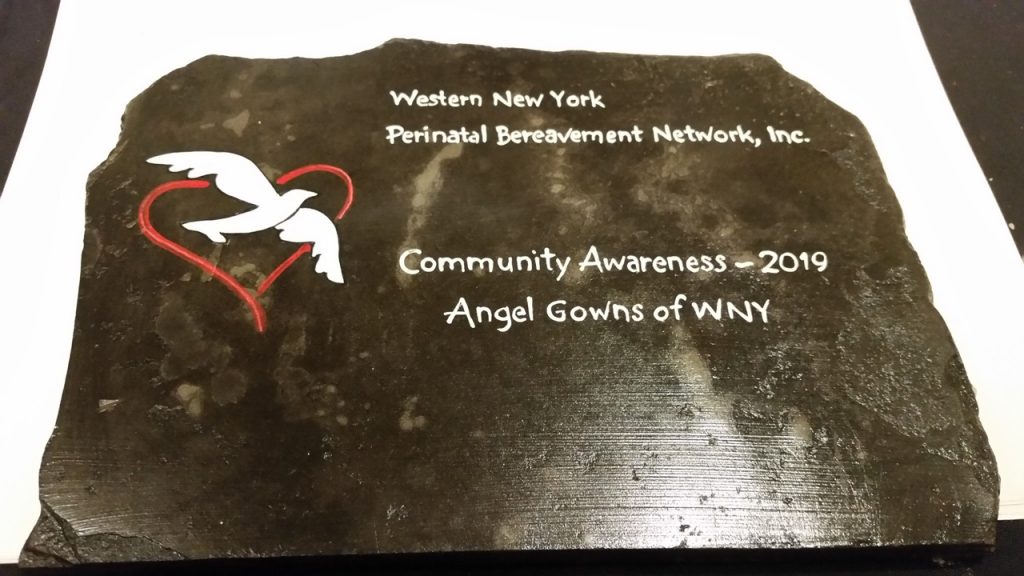 ---
All photos on this website are copyrighted material and all rights are reserved by Angel Gowns of Western NY.