The Board of Directors of Angel Gowns of WNY come from many different backgrounds. They possess different strengths, but work together for a singular purpose: making life a little bit easier for grieving families.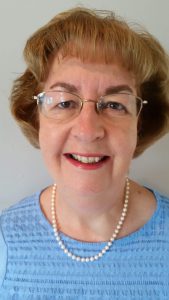 Sue Lawkowski -President/CEO
Sue, along with Her husband, Michael, have been enjoying her retirement from working many years at Erie 1 BOCES. She loves spending time with her grandchildren. Susan has poured her heart into the administration of Angel Gowns of WNY! She has been writing grants for our organization and was elected President in early 2017!
---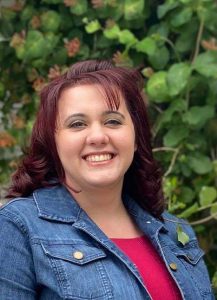 Emily Doring -VP of Operations
Emily began volunteering for Angel Gowns in the fall of 2014.  Emily, along with her husband Todd, lost Baby D in March 2013 and Selah Grace in October 2013.  Emily is currently the Executive Director for The Western New York Perinatal Bereavement Network, Inc.  Todd is the in-house IT/Web consultant for AGOWNY!  Their other two children, have recently graduated high school and are looking forward to college life. She is honored to donate her time and energy to this wonderful organization!
---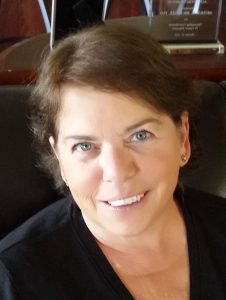 Terry O started sewing for AGOWNY in summer of 2014. Sewing for over 60 years, She has sewn for numerous charitable organizations most notably Our Lady of Victory Basilica. Terrry has been a Board Member for 12 years for Baker Victory Services, on the Board of Western New York Perinatal Bereavement Network, Inc., owner of Terry O Tax Service since 1981 and Terry O'Riginals since 1991. She is honored to be able to share her love of sewing with this fantastic group of volunteers.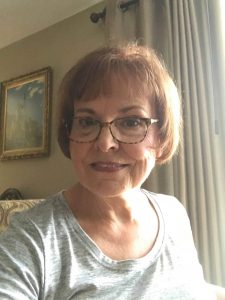 Diane Koller -VP of Angel Gown Development
Diane enjoys her retirement along with her husband, George. They have 3 grown children and 4 grandchildren. They also had a few Angel Babies. Diane learned how to sew on her mother's sewing machine at 7 years of age. She loves to volunteer her time and gift to help others. Diane enjoys traveling, gardening and making wine.
---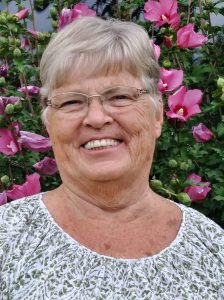 Jackie O'Donnell -VP of Distribution & Communication
Jackie has been with AGOWNY since 2015. She is proud to be a part of AGOWNY who work tirelessly to help grieving parents. Jackie is inspired by the dedication and creativity of our volunteers.  In her spare time, she loves international traveling, and most of all, spending time with friends and family.  She is the blessed mom of 2 grown children and 4 grandchildren!
---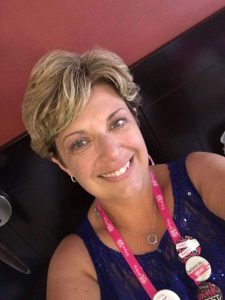 Becky Lombardo – VP of Volunteers
Becky and her husband Dean have 2 children that keep them very busy and one Angel Baby that is always in their hearts. In addition to her position as the VP of Volunteers, She is also an Independent Director with Thirty-One Gifts. Becky feels so blessed to be part of this wonderful organization.
---
Lou Ann Bajdas – VP of Administration
Lou Ann, a retired RN, joined our group in 2018. After losing her first grandchild, Andrei,she finds her work with Angel Gowns is a therapeutic way to help other grieving families while honoring him. When she's not sewing or assisting with packing/shipping, Lou Ann enjoys spending time with her friends , 2 adult children and 3 Granddaughters, as well as exploring the great outdoors and traveling with her partner, Mike. She finds great satisfaction in volunteering for AGOWNY, WNYPBN and Sheas Buffalo.